FIRST LOOK *NEW* BATL PERFORMANCE COMBAT SHORTS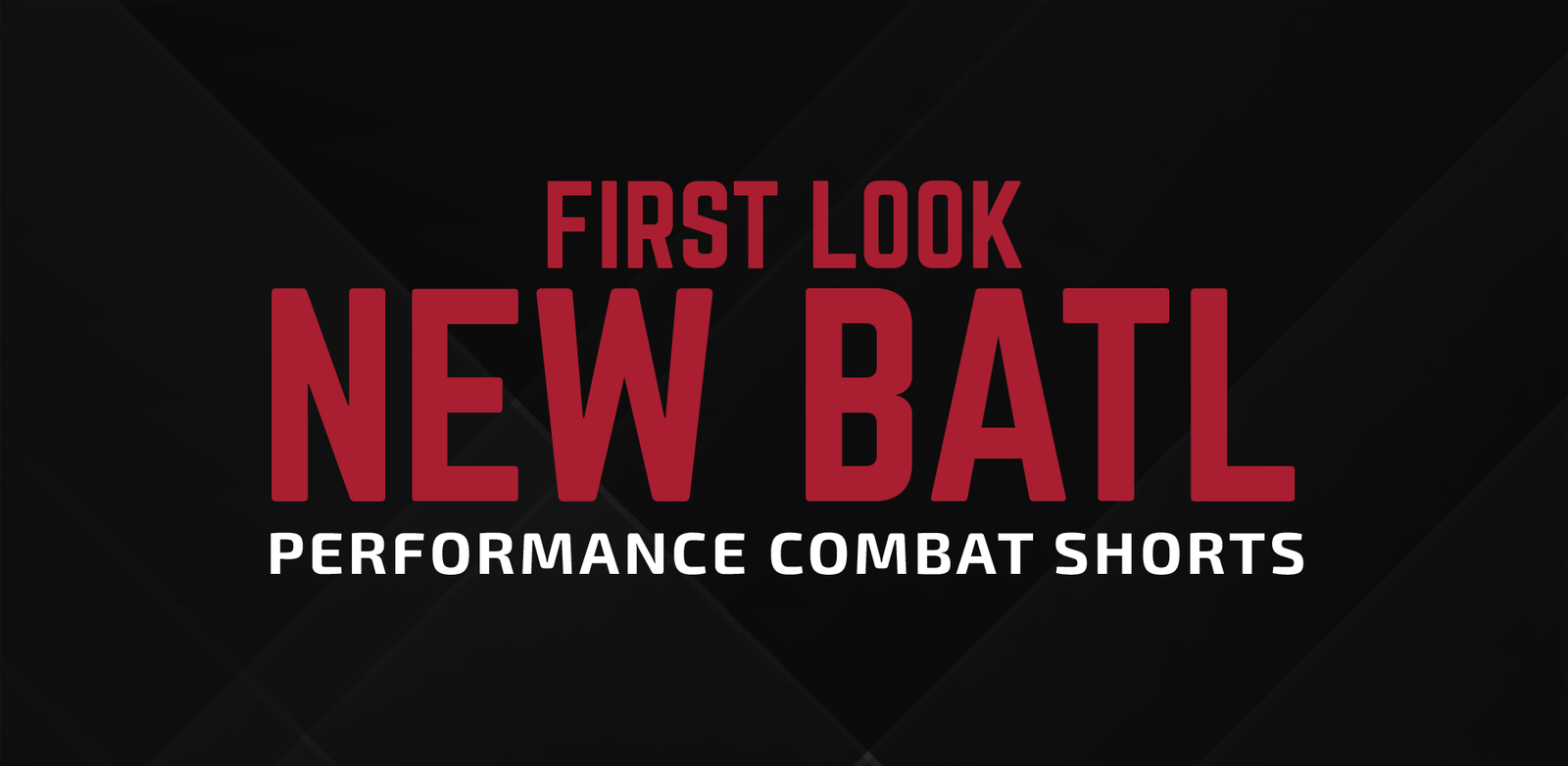 What's up everybody, Chris here. Check this out...
A big responsibility I have... that is if we want to maintain being the best NOGI brand in the world... means I need to keep leveling up the gear, especially the fight shorts. So I'm currently developing two new models, the DSTR and HPTX (if you missed the R&D post you can see them here and here) which we'll roll out as soon as some athletes but a beat down on them and make sure they're legit for you. But also... towards the end of July it's time to drop a big bomb on y'all.
It started with me asking myself a high quality question:
How do I make a pair of fight shorts that move like vale tudos but fit more like shorts... that are capable of intense battle, high speeds, and full range of motion?
After a year or so of testing and R&D, I'm really proud to unveil these new BATL shorts. They are straight up built for battle (hence the name). They're slightly shorter than the RIZR shorts but have flex panels on both sides and the lower gusset. The fabric is the most durable yet - it was not easy to find and nobody in the industry is using it (until we get copied of course but that's what happens to those who lead). When you put these on you will feel ready to battle! They have maximum range of motion with all the flex paneling. For the last year they've been tested on the mat and in the cage. Check out some examples.
Here's our boy Aiden Lee (Belator fighter). He has thoroughly worked these, testing them all year long. Someone snagged some great pics (sorry I don't know who to tag for credit).
Here's some actual movement video showing them perform. Tho Aiden is an animal so I'm not guaranteeing you'll move like him haha.
Here's some movement drills, a good peek of the BATL's fluidity in movement and fit:
Another movement video. I just love how the shorts are locked in and do not impede the dynamic range of the fighter in any capacity.
And finally, here is a teaser of the two designs we're dropping first. Oh and keep this in mind... these are not limited editions but we do have limited inventory on the first batch. So if you are down with these, make sure you get in early.
Our target drop date is July 30 so set your call!
Thanks for taking the time - much love and respect.
~Chris
@theentropykid
---