WE ROLL & WE GIVE BACK
We are BJJ players too and care about the culture so much. You'd be surprised how many BJJ brands don't do Jiu Jitsu.
We give away more product to the fans than any other Jiu Jitsu brand combined! We sponsor more charities than any other Jiu Jitsu brand combined!
We believe in giving back at an extreme level and we do it every single day.
KINDNESS & QUALITY
You are the most important part of the BJJ culture, without students of the game there is no game. We will never forget how important you are and will treat you with the utmost respect and kindness. Always.
Our products are tested on the mat long before it drops. Black belts beat down our gear. We drop leading edge designs, and we source our own materials to be the best. If you want the best in No Gi, this is it.
Customer Reviews
100
reviewers would recommend this product
Write a Review
I recommend this product
They Are Not Kidding!
Super lightweight grappling shorts, looks good and feels good. I am a 30 waist but like a looser fit so opted for the Large, happy with my decision.
05/30/2022
Rigoberto C.

United States
I recommend this product
Amazing
Lightest, best quality, most comfortable pair of shorts I own.
05/25/2022
Bryan L.

United States
I recommend this product
Amazing shorts
This is my third pair of HPTX and they are my absolute favorite. The fabric on these is a little more flowy so the movement is is great. As far as fit, I'm not a tall guy and these still sit above my knee. The HPTX are probably the only shorts I'll be getting at this point. The quality is really just top notch.
05/18/2022
Donovan H.

United States
I recommend this product
New favorite shorts
Love the lack of Velcro, the fit, the quality, and the design! This is my first order from Phalanx since they moved everything stateside and the quality is even better than before.
05/12/2022
Ice1 t.

United States
I recommend this product
I love my HPTX Shorts!
I ordered the plain black the day they came out. After a couple of classes I decided I had to have another pair! I love them. I'm a 34 waist but usually get 36 because of my thickness in the backend. The XL are perfect for me. The Large are just a touch too tight for my taste. Looking forward to another pair in the future too!
05/08/2022
Sean C.

United States
04/19/2022
Shaye P.

United States
I recommend this product
Phalanx New Shorts
Great new shorts! They have the best feel!
04/12/2022
William M.

United States
I recommend this product
Neat perfect grappling shorts
My wife was already suspicious of me since the only time I groom myself and wear deodorant is when I head to BJJ class. She commented that I was showing a little more leg than normal with these shorts as I left the house. My buds on the mat were impressed right away, not with my legs, but with the shorts. Very lightweight, but the stitching seems solid. Feels great to roll with these since there's no restriction at all. I'll definitely come back for more if these hold up well.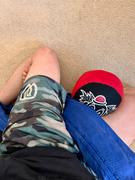 03/14/2022
Mike

United States
I recommend this product
Awesome!
Finally a pair of a no gi shorts without the velcro! I never felt comfortable with velcro on no gi shorts. It never sat right on the waist and the velcro would ruin the drawstrings. The rubber on the inner waistline keep them in place. Never fell off during rounds or drilling. Going to be buying another pair and recommend anyone looking for no velcro shorts to try these out.
03/13/2022
Bryan L.

United States
I recommend this product
Amazing
The shorts fit really well. While they're more snug than the BATLs, they're still comfortable with all the movement you'll need. I ordered a second pair after my first pair arrived if that tells you anything ha